Apple Mini (Late 2014) SSD Upgrade
7:23 pm Mac
I've been wanting to boost the performance of my Mac Mini for some time now. Running some benchmarks showed me that my i5 processor was certainly worthy but the main bottleneck was disk i/o. Having a 5400 RPM hard drive was the weak spot. 
The first thing to do was figure out what tools I needed to open the machine and also what kind of drive I wanted to put in. I settled on getting a 1TB Samsung 850 Pro SATA drive from Amazon and purchased the appropriate tools from iFixit.
I also purchased a new drive sled from applecomponents.com that included the special Apple proprietary drive cable in case I ever wanted to add a second PCIe drive. They are a bit pricey right now but they will certainly get cheaper.
Following the iFixit guide worked out perfectly. The only extra thing I had to do was remove the IR sensor and cable from the old drive sled and mount it on the new sled. Had to pay attention to getting the cable end connector lined up in the right direction so it would snap back onto the motherboard properly.
I used CarbonCopy cloner in order to copy everything from the original drive (now mounted externally) back to the new drive. It took about 5 hours to do it.
Here are the benchmarks that I ran from my Windows Bootcamp partition before and after the upgrade:
Prior to upgrade I had a 5400 RPM spinning disk. Performance was pretty poor as you can imagine.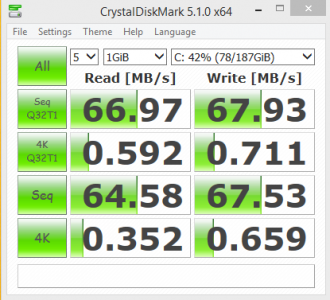 After the upgrade and using the Samsung disk utility to boost the performance I did another test.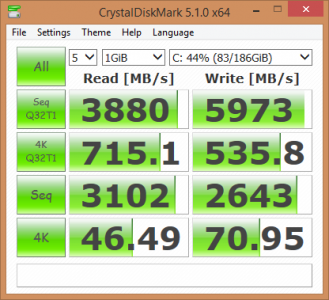 I couldn't be more pleased with the outcome. Both Mac OSX and Windows are so much more responsive now. One additional note, I had to manually enable TRIM on OSX. It won't turn on natively with a non-Apple drive.
No feedback yet